Kali ini saya akan sdikit mengulas tentang sebuah band yang akan segera ke indonesia dalam rangka memeriahkan Hyper Wave Festival 2013.
VAMPS adalah sebuah unit rock yang dibentuk oleh Hyde (L'Arc~en~Ciel) dan K.A.Z.(Oblivion Dust) di bawah label VAMPROSE..
Vamps terbentuk dengan beranggotakan Hyde (L'Arc-en-Ciel) and K.A.Z (Oblivion Dust) pada tahun 2008. Mereka sudah bekerjasama saat Hyde's solo pada tahun 2003. Setelah beberapa tahun berkolaborasi, keduanya berhasil membentuk band mereka sendiri dengan single pertama mereka"Love Addict", release pada tanggal July 2, 2008di bawah naungan label Vamprose ( label milik Hyde ).
Tour nasional pertama mereka, "Vamps Live 2008", bertempat di Zepp Tokyo antara 1 Agustus dan 26 Oktober 2008. Band yang masih mempunya satu lagu ini juga memainkan lagu dari Hyde's solo career. Single kedua Vamps, "I Gotta Kick Start Now", release pada tanggal March 13, 2009. Single selanjutnya, "Evanescent", release pada tanggal May 13 2009.
July 2009, Vamps melakukan tour mereka di USA "Vamps Live 2009 U.S.A. Tour". Mereka mengunjungi 10 kota di US dari juli 11 - August 1. Bermula di New York, Baltimore, two Warped Tour 2009 shows (Hartford & Columbia), Portland, Seattle, San Francisco, Las Vegas, San Diego, dan berhenti di Los Angeles. Mereka menggadakan konser finale tambahan di Pearl Harbor, Oahu, Hawaii diatas battleship USS Missouri pada tanggal September 19. June 10, 2009, Mereka meriliskan album mereka meriliskan album debut mereka, Vamps, diikuti oleh single keempat mereka, "Sweet Dreams", pada tanggal September 30.
January 31, 2010, Vamps masuk dalam penghargaan "Billboard Japan Ranking International 2009" award ini berikan karena atas upaya keberhasilan mereka menyelanggarakan tour di US. Setelah DVD US tour release pada tanggal 17 Maret, mereka meriliskan juga single "Devil Side" pada 12 May. Single keenam mereka, "Angel Trip", release pada 9 Juni, diikuti album kedua mereka, Beast, pada 28 July.
Musim gugur 2010, Vamps memulai tour international pertama mereka. Negara-negara yang dikunjungi adalah: Taiwan, United States, Spain, France, China and Chile. Single ketujuh mereka, "Memories",release pada tanggal 15 December 2010, dengan "Get Up -Japanese Ver.-", yang merupakan versi alternatif dari "Get Up" yang menerjemahkan beberapa lirik inggris kedalam bahasa nihon dan digunakan dalam anime Bakuman.
Berikut beberapa album yang telah lahir dari sebuah band yang menurut saya merupakan salah satu band paling berpengaruh di Jepang.
(2008.07.02) LOVE ADDICT (Single)
TRACKLIST :
01. LOVE ADDICT
02. TIME GOES BY
(13.03.2009) I GOTTA KICK START NOW (Single)
TRACKLIST :
01. I GOTTA KICK START NOW
02. Trouble
VAMPS Live 2009 [DVD-Rip]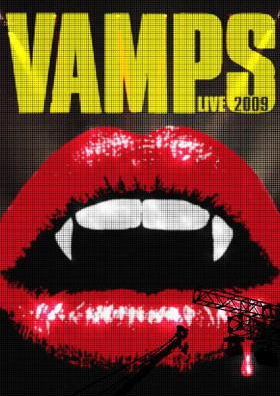 TRACKLIST :
17 LUCY IN THE SKY WITH DIAMONDS
(2009.05.13) EVANESCENT (Single)
TRACKLIST :
01. EVANESCENT
02. Life on Mars?
(2009.06.10) VAMPS (Album)
09. I Gotta Kick Start Now
13. Sex Blood Rock n' Roll
(2009.09.30) SWEET DREAMS (Single)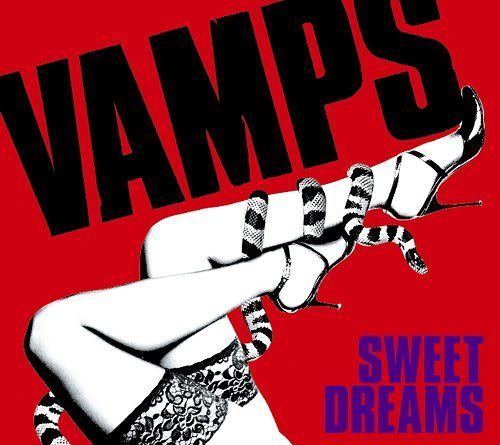 TRACKLIST :
2. SWEET DREAMS - acoustic
VAMPS LIVE 2009 in USA (2010.03.17) [ DVD Audio-Rip ]
TRACKLIST :
08. SEX BLOOD ROCK N' ROLL
09. I GOTTA KICK START NOW
(2010.05.12) DEVIL SIDE (Maxi-Single)
TRACKLIST :
(2010.06.09) ANGEL TRIP (Maxi-Single)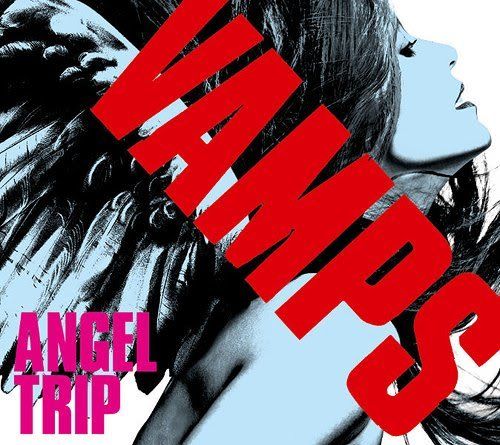 TRACKLIST :
2. KYUKETSU -SATSUGAI VAMPS Ver.-
(2010.07.28) BEAST (Album)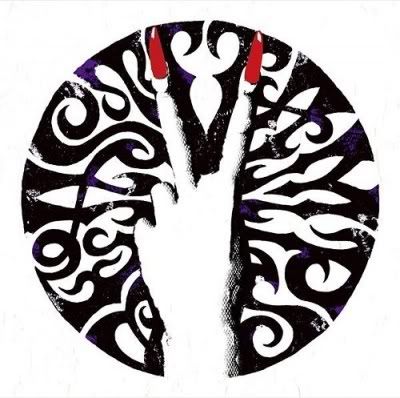 TRACKLIST :
03. ANGEL TRIP
04. MEMORIES
05. EUPHORIA
06. VAMP ADDICT
07. REVOLUTION
08. THE PAST
09. PIANO DUET
10. RUMBLE
11. GET UP
12. SAMSARA
13. MY FIRST LAST
(2010.12.15) MEMORIES/GET UP [ Single ] (Regular Edition)
TRACKLIST :
1. MEMORIES
2. GET UP -JAPANESE ver.-
(2013.04.24) Live 2012 - Zepp Namba, Osaka (DVD Audio-Rip)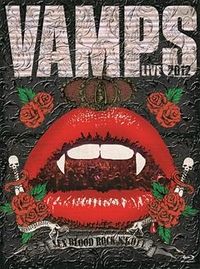 TRACKLIST :
20. Sex Blood Rock And Roll
Download
(2013.09.08) SEX BLOOD ROCK 'N 'ROLL (Album)
TRACKLIST :
01. DEVIL SIDE
02. REDRUM
03. REVOLUTION (REMIX)
04. THE PAST
05. VAMPIRE DEPRESSION
06. SWEET DREAMS
07. Life On Mars
09. LOVE ADDICT
10. ANGEL TRIP
11. MEMORIES
12. MY FIRST LAST
13. SEX BLOOD ROCK N' ROLL
Download
Sumber : google.com